Autumn
In Maths we have looked at 2D shapes and created shape pictures. Do you like our Christmas trees?
Mrs McCarthy was so impressed with our Home Learning Projects! Here are just a few examples of what we have been doing at home this half term!
Holy Family
Multi-Faith Week
On Friday, we were lucky enough to have a visit from a buddhist. She brought in lots of artefacts for us to look at and taught us all about the faith. It was really enjoyable!
We made Tibeten Flags to hang in our classroom! We have all written a good wish on them so when they blow in the wind our messages will travel across the world.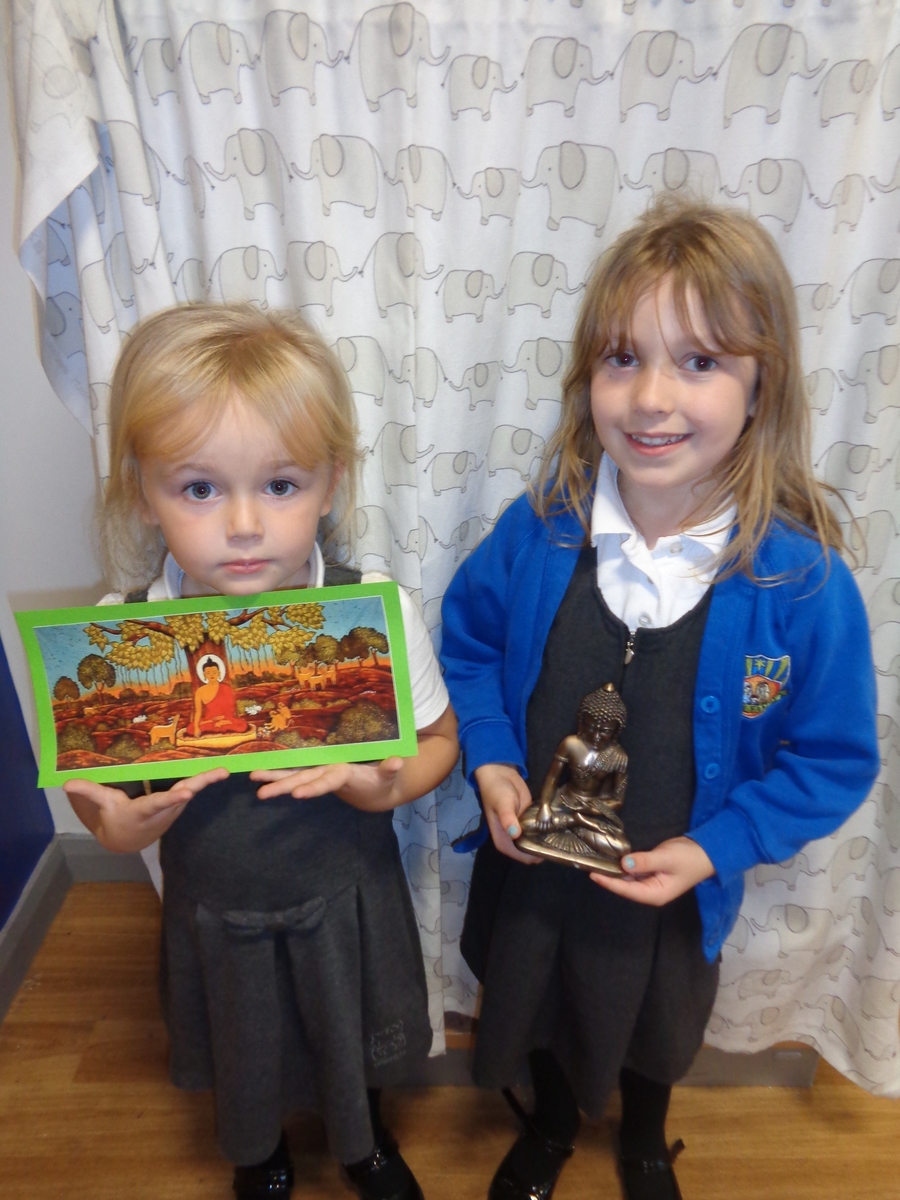 Meet our class fish! Patch and Bubbles!
Our topic this term is Animals. One of the things we have been looking at is how to care for a pet! We wanted to know how to care for fish so we could have our own! We such experts that we decided to get two fish! they are only babies at the moment - we got them at 3 weeks old!
We clean the tank regularly and feed them everyday! They are growing fast and are very happy in Year 1!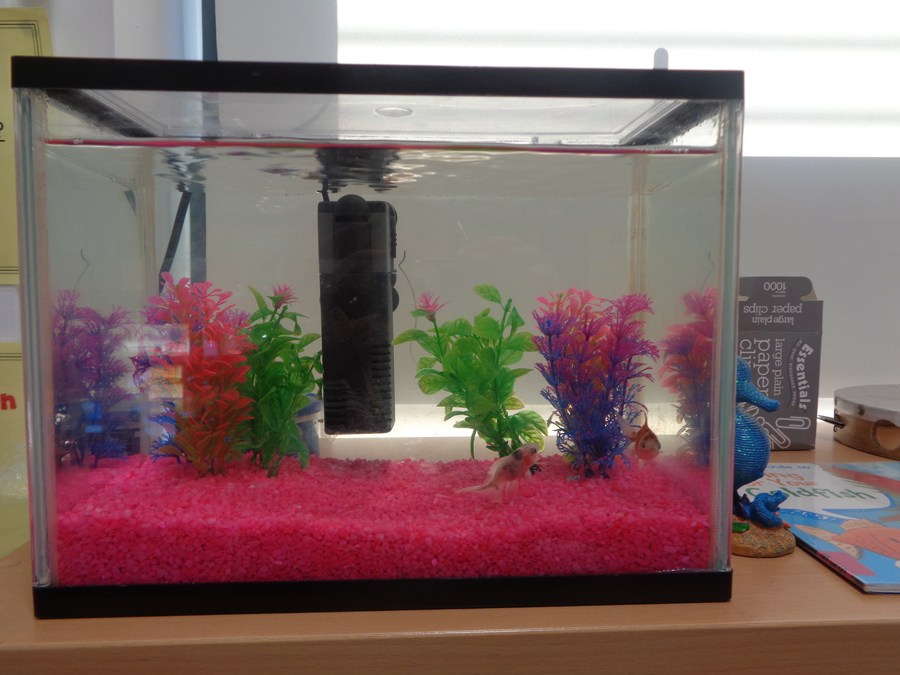 In R.E we have be learning all about and exploring the wonderful world that God created.
We have painted some beautiful pictures to display outside our classroom.
We have had a busy few weeks settling into Year 1.
We have been working very hard and we are all doing well.
It is a little bit different to Reception, but we are settling in nicely and quickly developing into super writers and mathematicians.
Have a look at how we learn and what we do in the classroom!