Autumn
Welcome to a busy school term, as the nights grow darker and the weather grows colder we will still be working hard!
In maths we have been doing lots of investigative work. We have worked in pairs and groups to develop our reasoning skills. Here are some pictures of what we have been doing. + - x
To raise money for CAFOD, today we all came to school wearing our brightest clothes!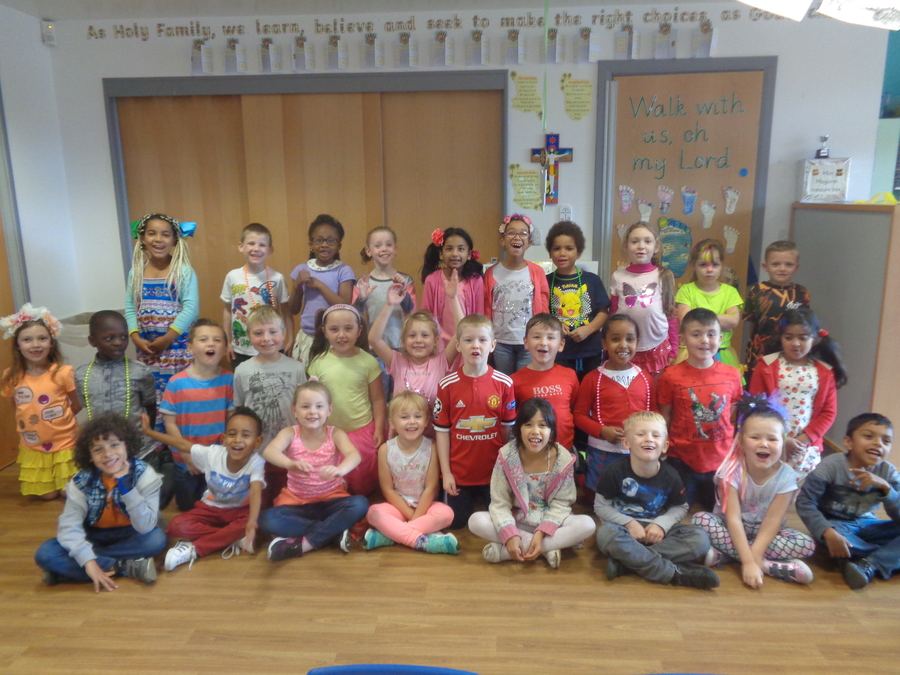 For Bonfire Night we listened to the sounds we might hear and thought about adjectives to describe our senses. Then we put all our ideas together to create simile poems. We write a simile on each flame and displayed them in our English are - we think they look very effective!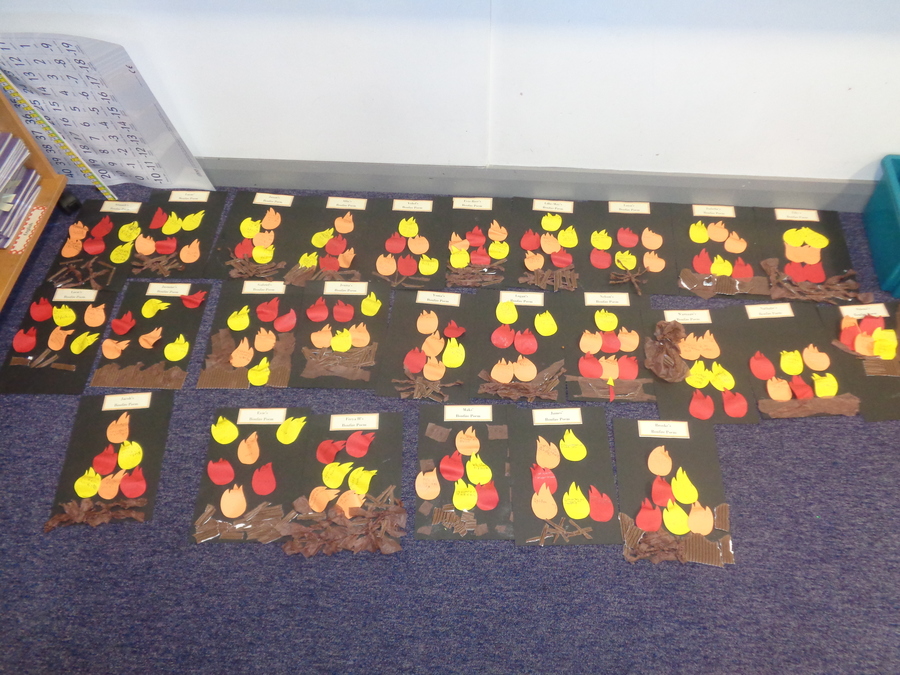 In computing this term, we used Powerpoint to create e-books. We based these on our Learning Challenge topic and wrote stories about Dora visiting Salford. We learnt how to enter and change text, add pictures and add animations and transitions. Before Christmas we had a bit of a treat and used the VR headsets to play some games. It was very fun!
In science we carried out an investigation to find our about germs - we used glitter to show that germs can get everywhere! We also learnt that not all germs are harmful.
Our Learning Challenge topic for the second part of the autumn term is...
Where would you prefer to live: England or Africa?
As our WOW starter and enrichment opportunity we were lucky enough to have The Mighty Zulu Nation visit us at school. We had an AMAZING day! We learnt a lot abut African culture, whilst singing songs and dancing the day away!
Watch our reflective challenge video as part of our Learning Challenge work - 'How could Dora use Salford in one of her TV adventures?'.
As part of our Learning Challenge work, Year 2 went to Dora for a walk around their local area to see what features of a locality they could identify. We had pictures of places and objects that we had to find and name. We had a lovely afternoon.
The story we are focusing our learning on, in English this half term, is Owl Babies. The children have really enjoyed learning about new aspects of English including using conjunctions to extend sentences and using expanded noun phrases. All children have shown a really good understanding of the story and we will build on this by writing our own versions of the story.
In computing we have begun our unit of work on e-books, we are linking this with our Learning Challenge work and we are going to create an e-book that is an adventure story about Dora. Year 2 have really started to show off their computing skills, learning how to save images and carry out safe and effective web searches.
Our English Speaking Board lessons are well underway. We have been looking closely at talking about things that are significant to us. Well done Evie-Rose, who was the first to get up in front of the class and explain why Bernard was important to her. I can see that year 2 are well on their way to becoming the best speakers and listeners in school!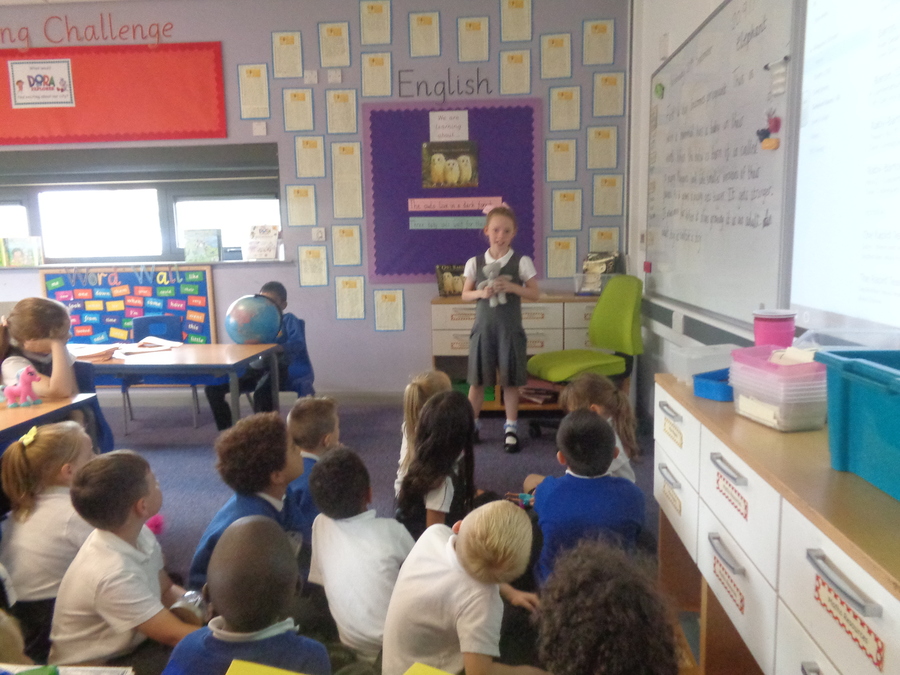 Our science unit this half term is 'animals, including humans'. We started this topic by looking at how animals grow and matched baby and adult animals, whilst learning their names - did you know that all amphibians, whether frogs, toads or salamanders, start their lives as tadpoles?
We have also carried out an investigation to find out whether children get faster as they get older. We had some lovely year 6 volunteers who we timed to see how fast they could do 100 star jumps. We then compared their results to how fast year 2 could do 100 start jumps and we found out that yes - children do get faster as they get older!
Our first Learning Challenge topic is 'What would Dora the Explorer find exciting about our city?' So far we have found out who Dora is, and what she likes to do! We know she likes exploring so we think we're going to be doing lots of Geography! As our creative challenge, we have studied the work of L.S Lowry and we have looked at photographs of Manchester. We then had a go at painting our photographs in the style of Lowry. We had lots of fun learning about sketching and using water colour paints.