It's beginning to look a lot like Christmas in year 3!
On Wednesday 30th November we had a parent's morning where we made lots of lovely decorations to decorate our classroom with the help of our parents and families.
We have also had Christmas dress up day where we came to school in our Christmassy clothes. In the afternoon we enjoyed a performance by 5tet, a brass band who played us lots of Christmas songs! We are all feeling the Christmas spirit now!
As it is Advent, we have an Advent tree. Every day during Advent we will open an envelope to find an Advent prayer to help us remember the real reason of Christmas.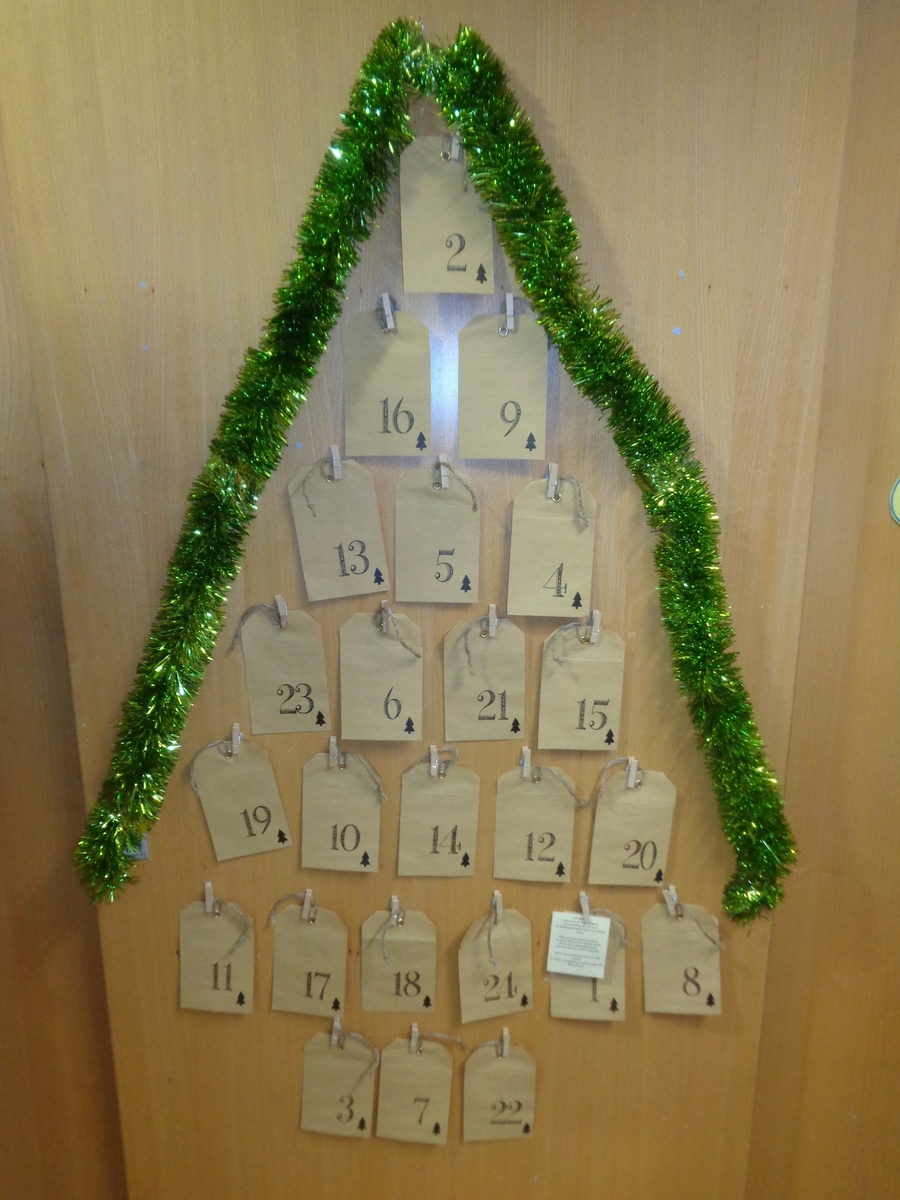 We have also written Advent Promises as another way to prepare for the coming of Jesus.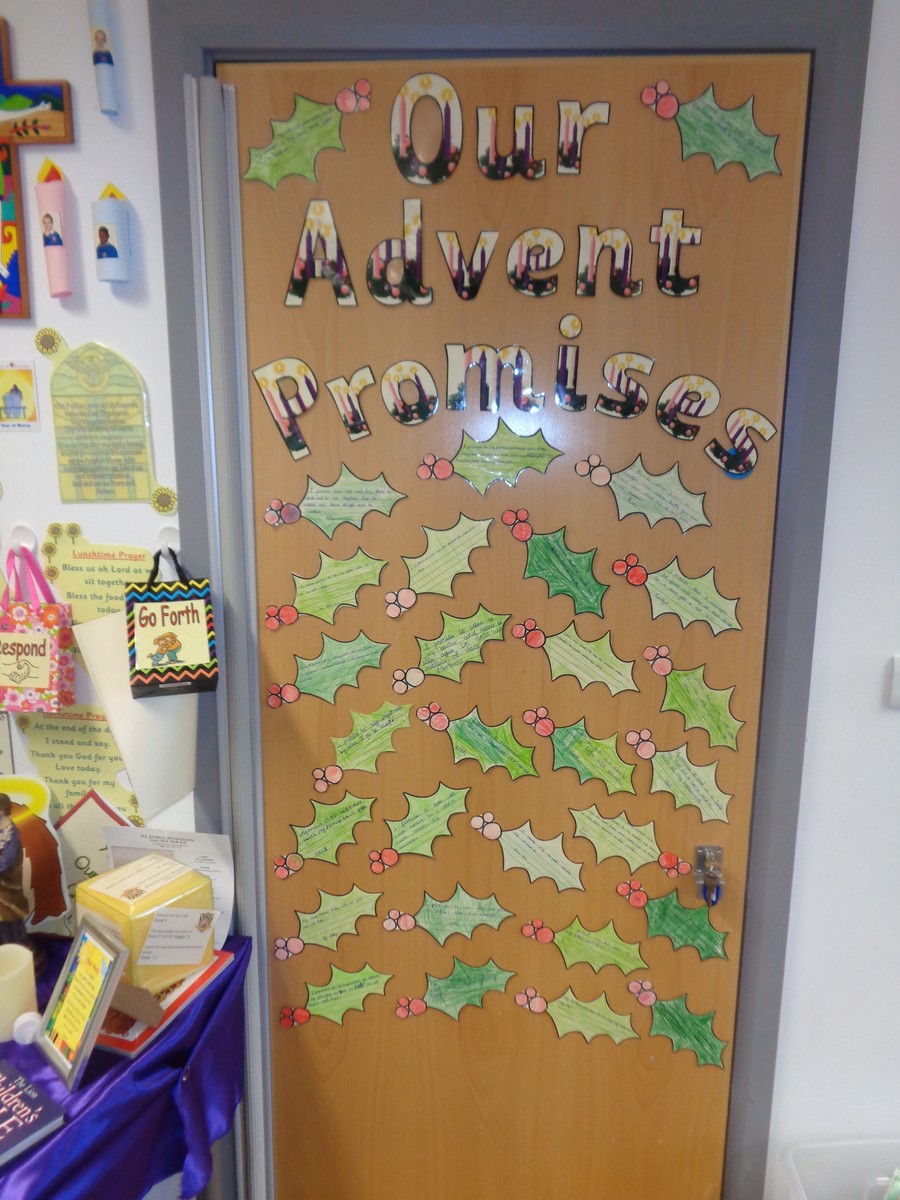 We have been raising money for CAFOD so that we can buy a family in Bolivia some beneficial items. We decided do 'guess the name of the bear' to raise some money. We thought of 180 names and our headteacher Mrs Shanley picked one! She put it in a sealed envelope so no-one knew what the name was. We then spent a week collecting money from children who wanted a go. We raised a huge £81 and decided to buy 1 goat, 1 water pump and we also chose to teach 2 children to read! We hope the families enjoy our gifts this Advent. Lilly-May in year 3 was lucky enough to win Marshmallow, the bear.
We have been continuing to read our class text, 'The Cat Who Got Carried Away' this half term. After our fantastic story writing before the holidays, we decided we would write some instructions. In the story, Mrs Gaskitt is expecting a baby and she loves to eat fried egg and pineapple sandwiches! Yuk! So we thought we would write instructions for how to make a sandwich! First of all we learnt about all the features we would need to include in our written instructions. We then designed and made a sandwich so that we experienced how to make it and could also sequence our instructions. Finally, we wrote our instructions in our books. We think they're really good!
This half term's science topic is 'Forces and Magnets.' We have been very busy investigating lots of things such as; the strength of different magnets, the friction created by different surfaces, whether all coins are magnetic or not and the magnetic field of magnets. We have learnt a lot already and can't wait to see what else we find out!
This half term, we have continued our Creative Curriculum topic of 'Ancient Egyptians.' This time round we have focused on the people and their lives. We have found out all about their jobs and how they lived. We have also learnt about how important the Nile River was, and still is, to the Egyptians.
On Wednesday 2nd November we participated in No Pens Wednesday. We weren't allowed to use a pen of any type all day! We focused on skills such as speaking and listening and as we were learning about poetry in English we concentrated on descriptive language. Miss Maguire created a 'bonfire' for us to enjoy. We all brought in hats, scarves and gloves and sat around the bonfire keeping warm! We talked about our experiences of bonfire night before watching some videos to draw out some descriptive language. We even toasted marshmallows - yummy! We collected lots of vocabulary and also used dictionaries to find more! The next day we wrote our poems and they were fantastic!
The last week of term was Multi-Faith week and year 3 learnt all about Hinduism! We were honored to host a lantern workshop in school where the children learnt about Diwali and created amazing lanterns. We were then invited to a parade in Manchester City Centre on a Saturday night where we paraded our fabulous creations in a procession which lead us to Albert's square. We were able to watch a live music performance and amazing fireworks! Thank you to all the parents who brought their children - I think you can all agree the children had a fantastic time!
This week the children have been bringing their home learning projects back into school. I must say, they are fantastic! The children, with help from their parents have worked extremely hard and I can tell they have learnt a lot about Ancient Egypt!
Friday 7th October
Today we came to school dressed in bright clothes to raise awareness for CAFOD and to 'brighten up for Bolivia'. We learnt all about what life would be like if we were Syrian refugees. We had to work as a 'family' to decide which belongings we could take with us on our journey to our new home. Along the way, terrible things happened to us - it really made us think how lucky we are!
Thursday 6th October
Today we have had an AMAZING day! The Mighty Zulu Nation Warriors have visited our school and we have not stopped dancing and singing all day! Year 3 were able to attend a workshop with year 2 and they all learnt a fantastic dance! Have a look and see what you think!
On Friday 23rd September we celebrated Fête Française. We all dressed in colours of the French flag and we spent the day learning about French culture, in particular looking at Paris. In the morning we learnt a French Song. We also tasted French food and learnt how to say what we did and didn't like. In the afternoon we learnt about the Eiffel Tower and we created pop up Eiffel towers! We think they look very effective, what do you think?
On Tuesday 13th September we celebrated Roald Dahl day. We had a fantastic day learning all about Roald Dahl and his work! We even found out how to create our own Roald Dahl Character using the first letters of our names. Have a look below, what's your Roald Dahl name? Once we knew what our Roald Dahl name was, we created a character and described them. Some of them were very imaginative! Have a look at some of the work we produced.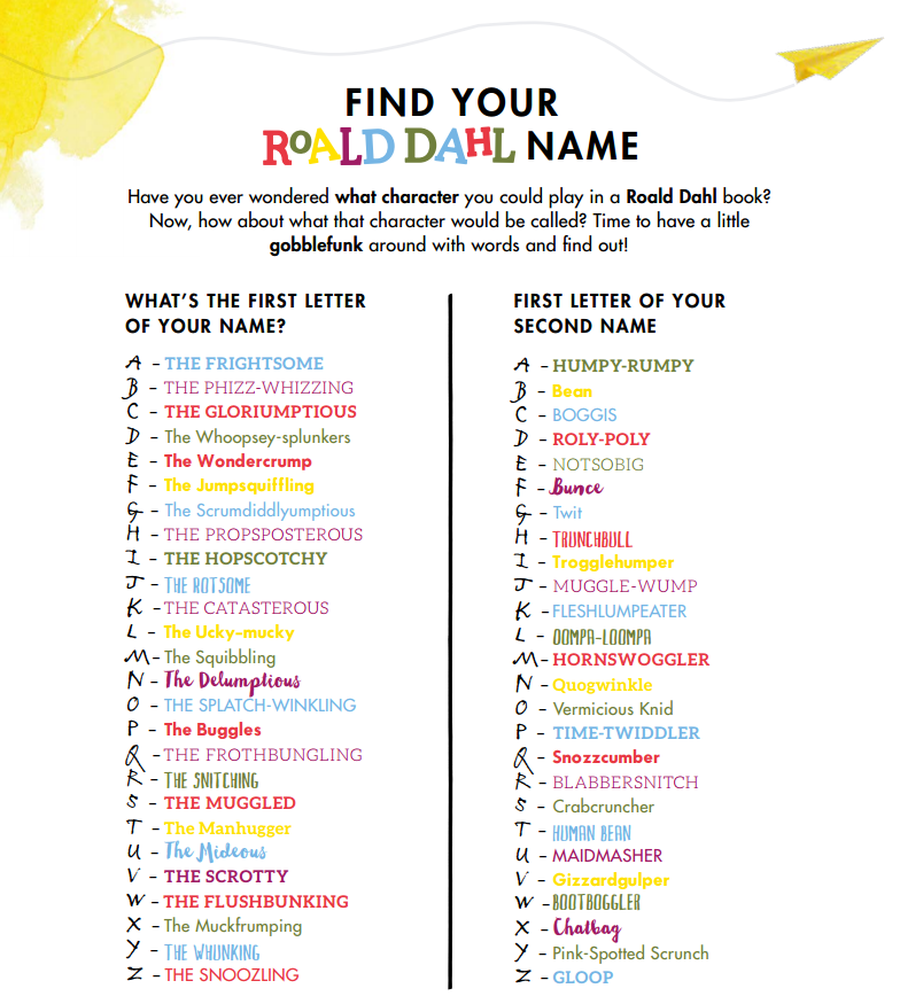 This week, (the second week back, already!) was the start of our Autumn topic - The Ancient Egyptians. We have a special week called Creative Curriculum week where we have the opportunity to deepen our learning through creative and engaging lessons.
We have learnt lots of new things and had a great time!
We have;
-decoded an ancient Egyptian letter
-climbed through an 'ancient Egyptian' tomb to find ancient artefacts
-created information posters to inform others about ancient artefacts
-mummified tomatoes and
-learnt about the mummification process.
Have a look at our pictures and see for yourselves what we have learnt!
During our first week back, Miss Maguire wanted us to get our brains working quickly again. So we played some maths games that would help us to mentally add numbers, quickly!