Happy new year and welcome back! We hope you are well rested and ready for a fun and challenging term ahead. The spring newsletter can be found at the bottom of the page, and we will post regular updates here throughout the term. Please do not hesitate to come and see us with any queries or concerns.
Miss Richards and Miss Ormiston
Year 3 had lots of fun creating Stonehenge silhouettes, using marbling, watercolours and pearlescent paint! The finished pictures look fantastic and will be on display outside our classroom. There's definitely a few budding Picassos here!
We have introduced a new Star of the Week and Star of the Day award in Year 3. The Stars have a light up star to put on their desk, a glittery star chair and a Star lanyard. It's been so hard to choose! Well done to Ady who won the first week. Keep up the hard work!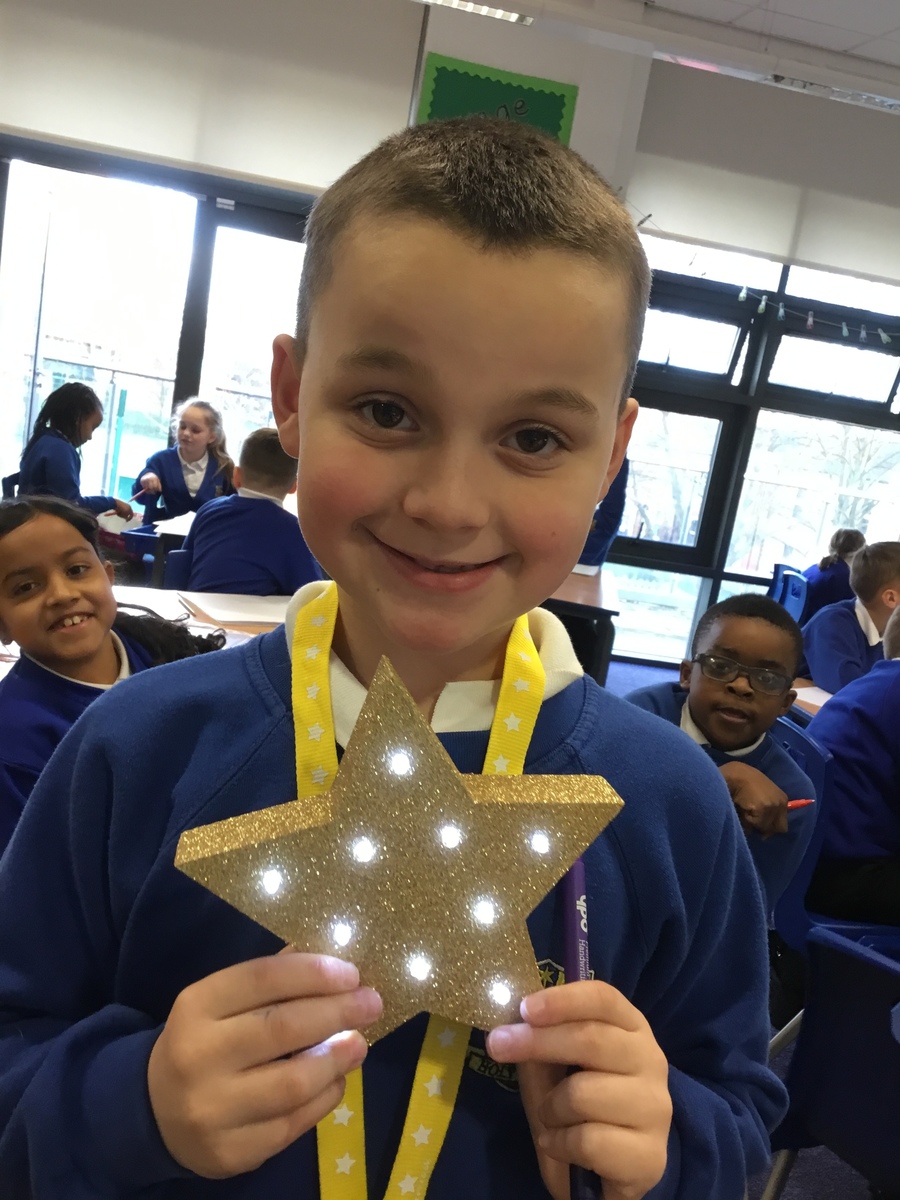 Our topic in Science is Plants, and we created an experiment to see what conditions plants needed to grow. We have planted some broad bean seeds in bags, and placed them in different conditions - the fridge, a dark cupboard, no water and one on the window. We are going to be recording our results each week. Watch this space!
Year 3 have been working hard on their spellings this half term. We have been practising every day!
We had a fantastic and very messy DT day on Thursday, designing, making and evaluating our own miniature Stonehenges! The clean up took a while....!