Summer
Welcome back to a busy term! The summer term is a lovely time to see the children grow, both in their learning and with their personal attributes. I'm looking forward to all the hard work and exciting events.
Our Creative Curriculum topic this half term is Europe. Today we have been learning about the points of a compass. We went outside and played a compass game as we learnt how to use them to follow directions. We also had a look at the giant compass on the playground floor and we learnt that there are 8 compass points, not just 4! We have also been using atlases to learn the names of common European countries and label them on a map.
This half term we have been lucky enough to have Katherine in class a few days a week to help us with our work and to take groups out for extra support. Katherine is a professional cheerleading coach, so as a bit of a treat before the holidays we had an afternoon of games, tumbling and stunts! We even had a sneaky visit from EYFS who came to watch :) We had an amazing time, thank you Katherine!
Well done to all the children who made AMAZING volcanoes for their home learning projects! I am overwhelmed with the effort that has gone into them, once again! Thank you to all parents and families who helped, we had a great morning 'erupting' our masterpieces, have a look below.
Thank you to all our friends and families who came to our open morning, this morning. We had lots of fun making our stop motion animations, can you tell what stories we have told in our animations?
Congratulations to this week's Star Writer; Leon and Magic Mathematician; Lucas. Well done boys.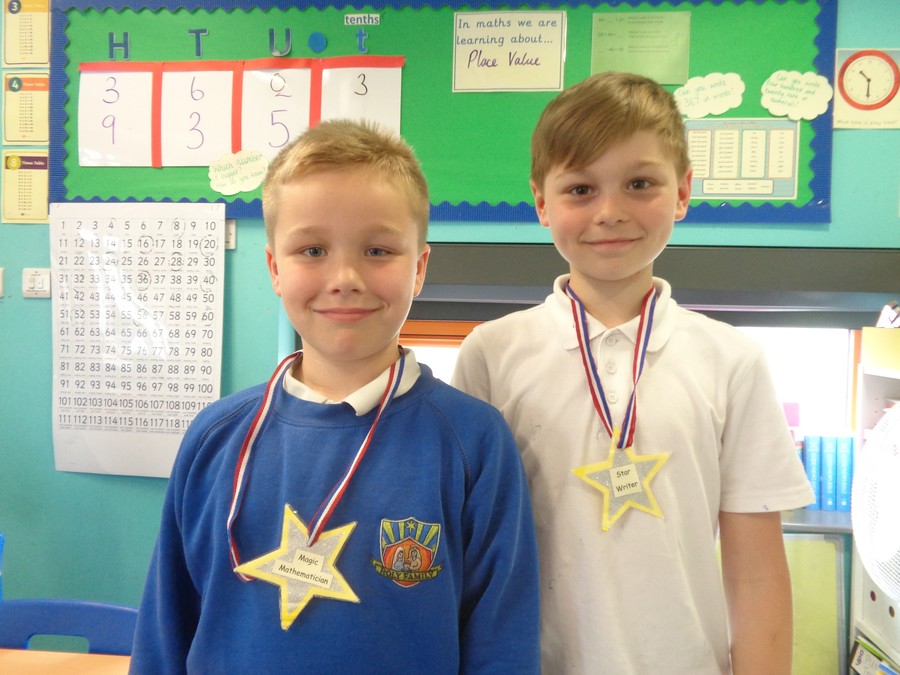 We have been learning all about how Pentecost changed the disciples behaviour. We imagined we were the disciples on the day that the holy spirit blew upon us. Here we are with the tongues of fire on our foreheads.
Our science topic this term is 'Plants.' This week we set up an investigation to find out what plants need to grow well. First, we planted a sunflower seed, then we decided where to put our plant. Some of us decided to see if our plant could grow without heat, by putting it in the fridge. Some of us decided to see if our plant could grow without light, so we put it in the cupboard and some of us put our plants on the windowsill but wanted to see if they could grow without water. We will keep checking them to see if there has been any changes.
Well done to Igor and Ellie-May on being awarded this week's 'Magic Mathematician' and 'Star Writer' - keep working hard!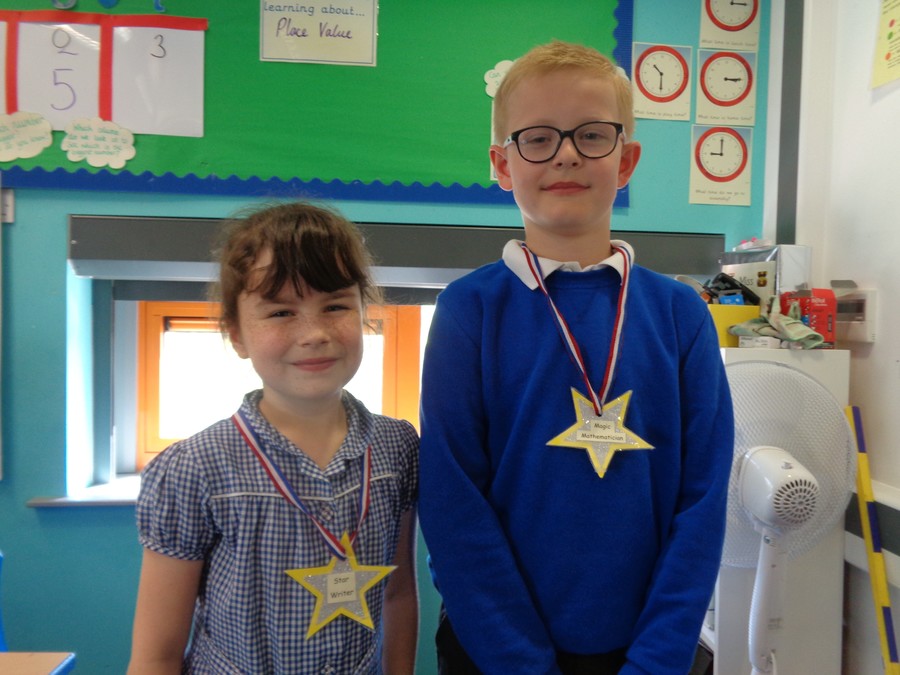 We have had an 'EXPLOSIVE' start to the summer term learning all about Volcanoes! We heave learnt about: how volcanoes form; the different parts of volcanoes; where some volcanoes are in the world and how these volcanoes impact people's lives. Keep an eye out for our home learning projects as we are all making volcanoes that we are going to 'erupt'!
Did anyone see or hear this happen???!!!
Well done to Lilly-May and Julia who have won our first 'Star Writer' and 'Magic Mathematician' awards, this half term! Keep up the hard work girls!