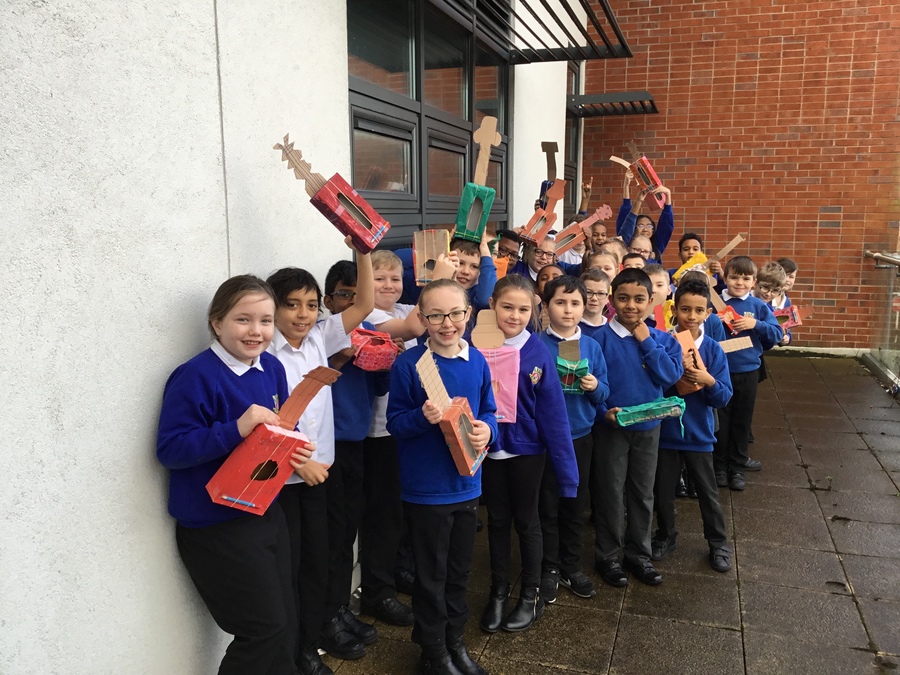 As part of our DT day, the children made elastic band guitars. This linked to our science topic on sound. The children were investigating how they could alter the volume and pitch of their guitars by using elastic bands of different length and thickness.
For Internet Safety Day, the children designed posters to inform other young people about the dangers online and how to keep safe.
As part of our science lesson, we designed our own ear defenders for a rock concert! First we had to decorate them and make them trendy enough for pop stars to use. After that, we tested which material was the best at reducing sound. Ask your children to explain which material was the best and why.
This week the children have taken part in 'Bar Modelling Week'. They have been using pictoral images to help them understand how to solve addition and subtraction problems in maths.
The children had a special anthropology lesson this week with Miss Lilley. We looked at different spring traditions around the world, and the children had to guess which countries these traditions originated in. We then discussed why these traditions are important and what they represent.