After the excitement of Thursday's visitor, we had another important visitor. CBBC's Katie Thistleton enjoyed her first visit to school so much that she came back to hold a question and answer session for year 6. She even signed copies of her new book for all of us.
We had a number of visitors to school this week. One extremely important visitor, Bishop John, stayed to watch our assembly and visited us in class. Our liturgical ambassadors also gave Bishop John a tour around the school.
Here are our lunchtime helpers. They have been doing such a great job. By ensuring our food waste is less, we can help support causes in Kenya where children do not have the luck we have been blessed with.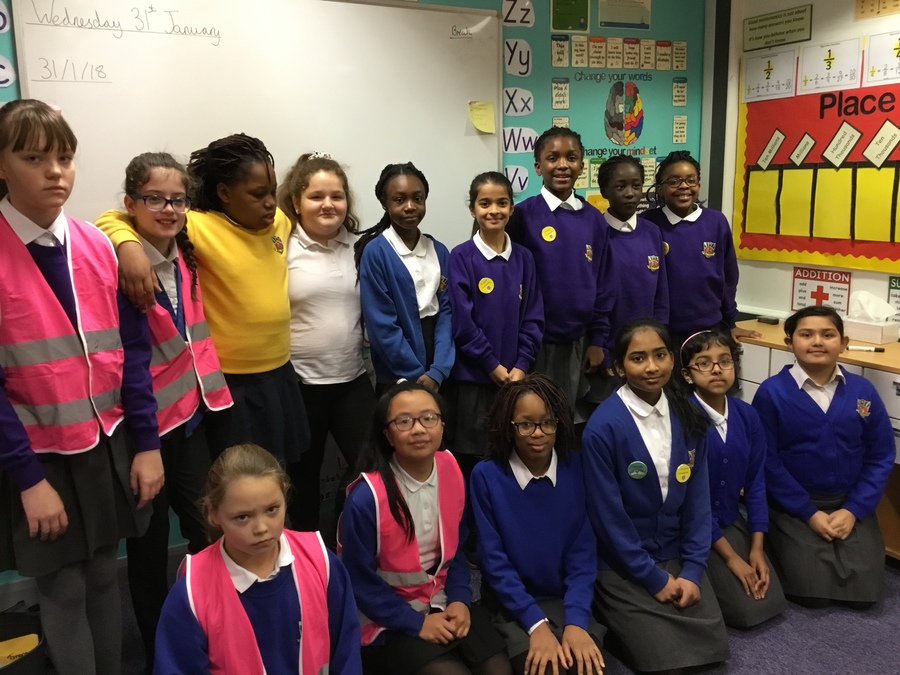 Congratulations to our amazing UNICEF ambassadors! We have also been doing lots of writing in relation to UNICEF and our class novel.