My first day in Nursery 2019
The first few weeks in Nursery
Here are some photos of what Nursery have been getting up to as they settle in at Holy Family.
The Floor Book
This book is for the classes work in R.E, PHSE, Collective worship and reflecting on important times and events throughout the school year. We add new things to it each week so come in and have a look to see what the children have been working on.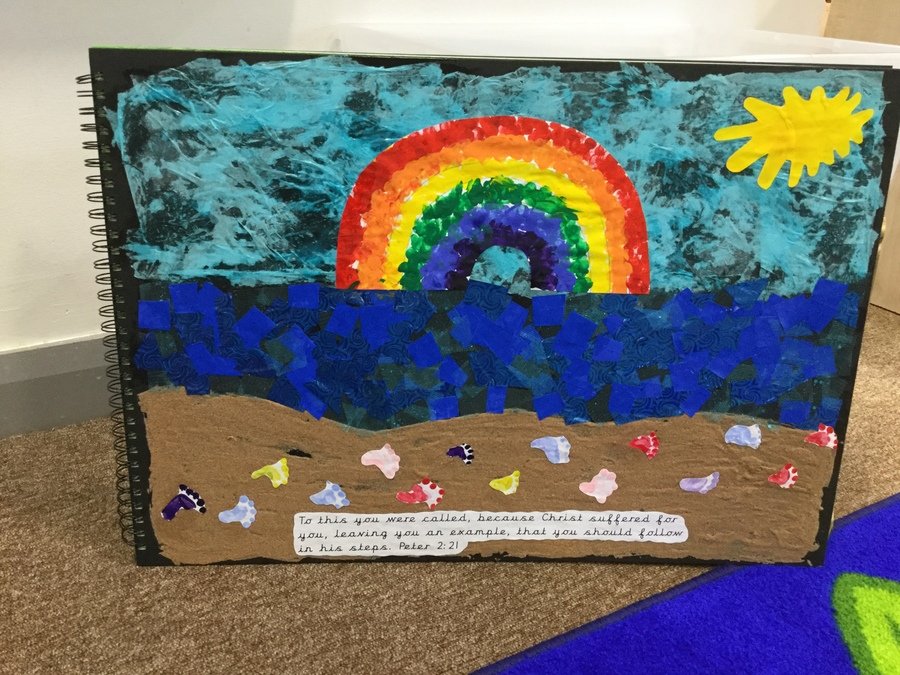 The Reading Garden
When in Nursery your children can enjoy coming to a quiet place to pick up a book and enjoy a story. They can sit and listen or act out their favorite charters using puppets.