GovernOrs
Message from the Chair of Governors
On behalf of the governors, I would like to welcome you to the Holy Family website. As governors, we support the school in all aspects of learning and supporting the Catholic faith. We know that we have a hardworking Headteacher and staff, who make the school an ideal learning environment for our children.
Please feel free to have a look at our website to see some of the wonderful work done by our children and the activities in which they participate.
The governors are always available to see parents if appointments are made through the school.
Mr G Walker

Members of the Governing Body



All members of the Governing Body have been approved by Governor Services.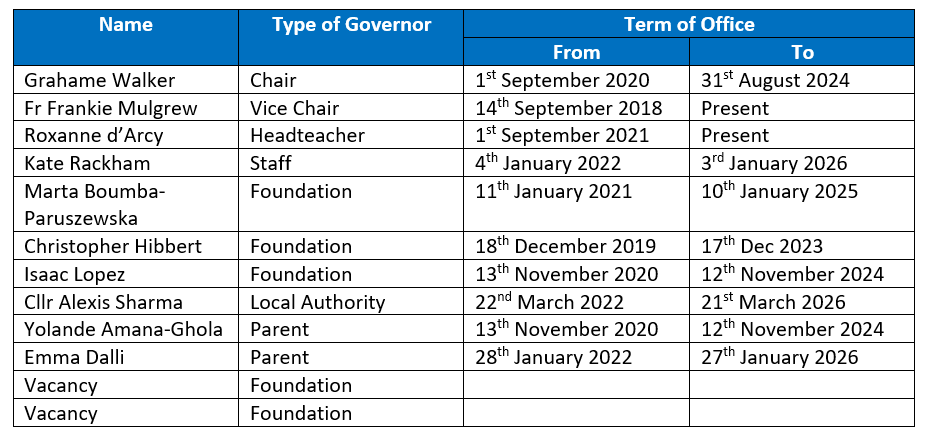 Link Governors 2021 - 2022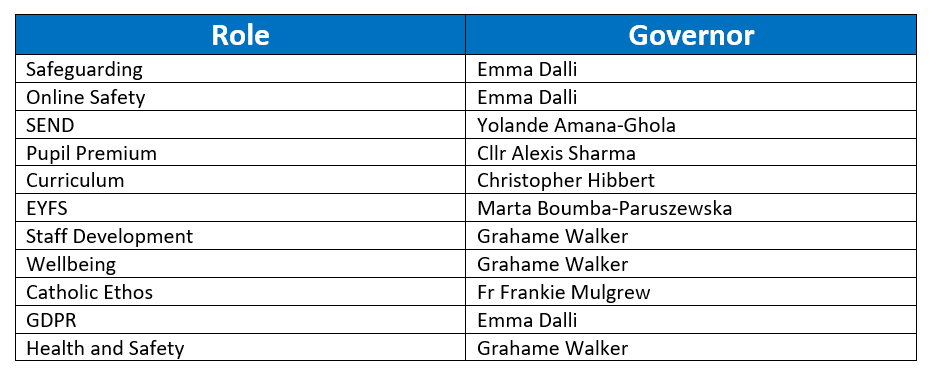 Please click here for information on becoming a Foundation Governor.
Please click on the link below for the full governing body attendance at meetings.
Governing Body Attendance - Spring Term 2021-2022
Governing Body Attendance - Autumn Term 2021-2022
Full Governor Body Attendance Meeting 2020 - 2021
Full Governor Body Attendance Meeting 2019 - 2020