We are an Outstanding Catholic Primary School
Huge Congratulations to all the children who graduated from the University of Salford on 13th July and many thanks to the Children's University for providing this opportunity for the children of Holy Family. Many thanks also to the parents, grandparents and carers who attended what was a proud morning and hopefully this will be the first of many Graduation Days for our fantastic school.
As a celebration of the month of May and to remember Mary, Our Mother, the children held a service for the Crowning of Our Lady. It was a lovely afternoon and the statue of Mary in our garden is now blossoming.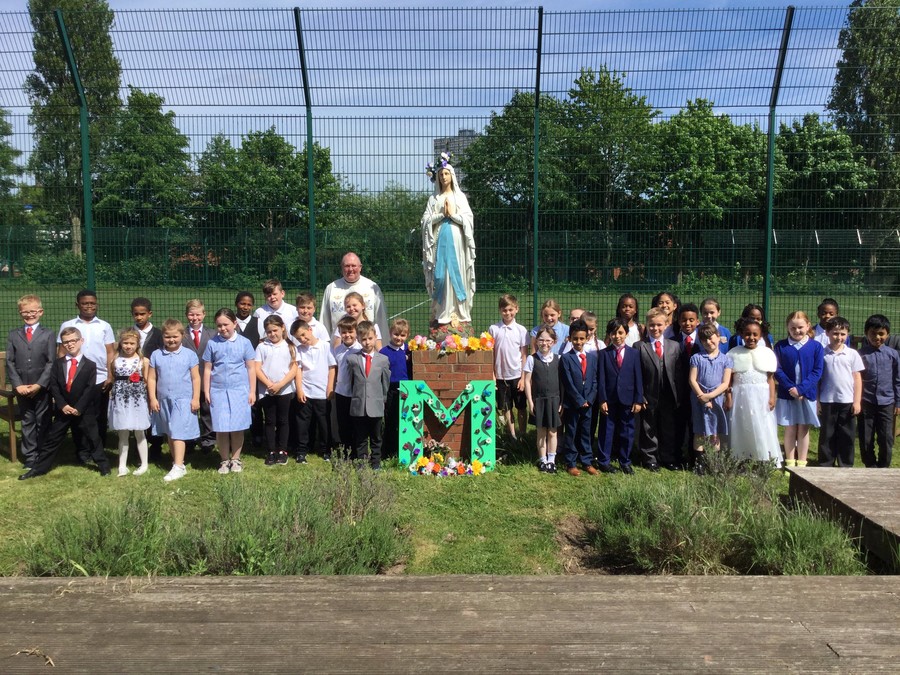 Congratulations to the year 3/4 Golf team, who went to Albert park and took part in a Golf tournament. They came 3rd out of 77 Primary schools in Salford. We had an amazing morning!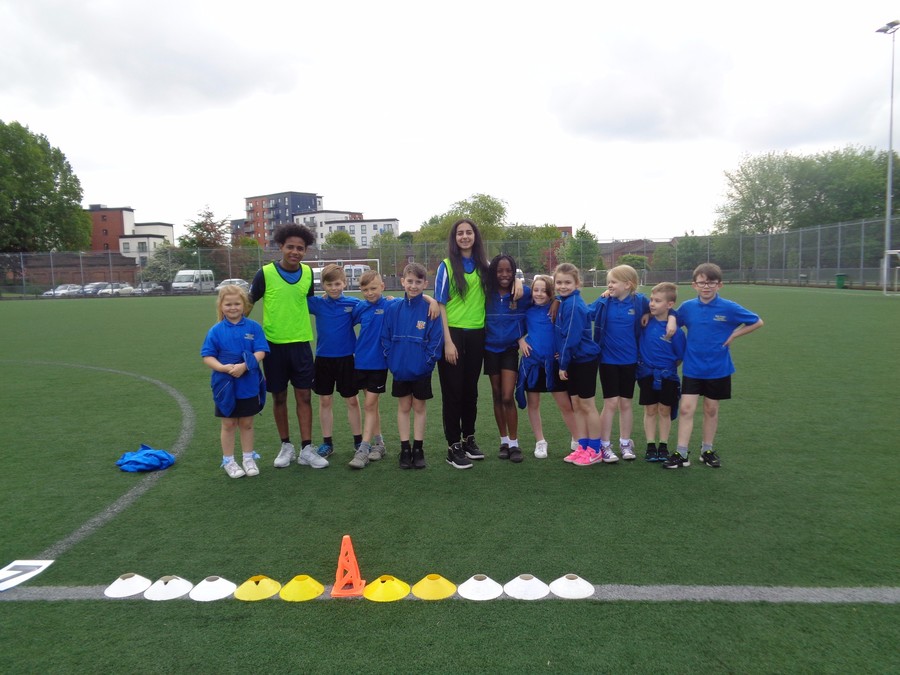 Congratulations to our year 4/5 cricket team celebrating their win at the cricket tournament on 27th March 2017 at Trafford Power league.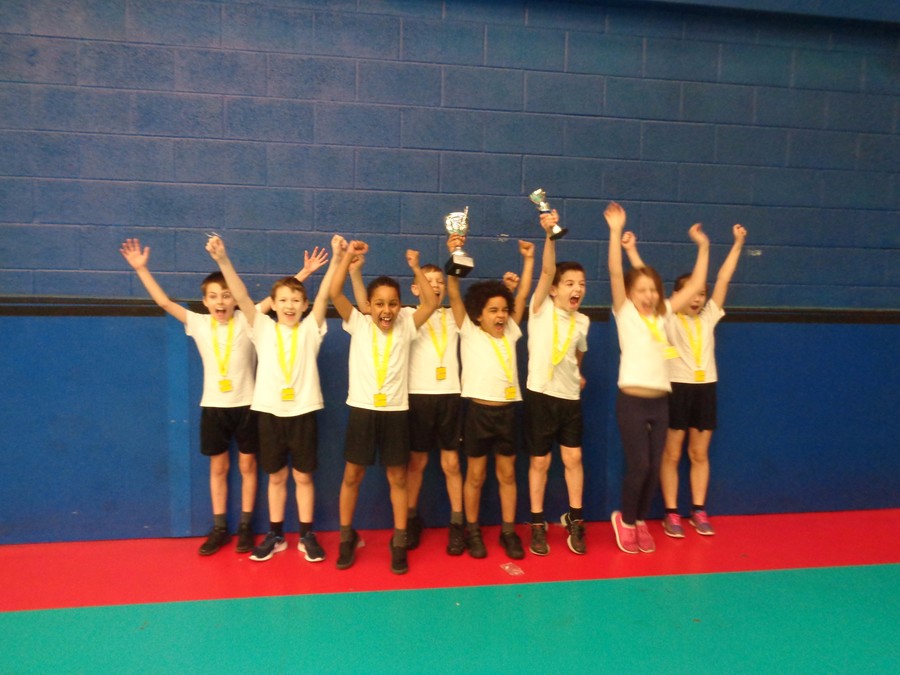 The children have been celebrating British Science Week (10th-19th March).
Every class has focused on a famous scientist and has done some work around their life and findings. In assembly some volunteers from each class shared what they had learnt, we found out all about: Edward Jenner, Isaac Newton, Thomas Edison, Patricia Bath, Florence Nightingale and Charles Macintosh.
In science club we did some work on forces, the children worked in groups to design and build a parachute that would protect their egg when they dropped it off the balcony! Well done to the children who managed to keep their eggs intact...enjoy breaking these eggs!
The children took part in a competition around Safer Internet Day (7.2.17). Each class had to focus on a different area of keeping safe online, i.e, not giving out personal information, being aware of who they are speaking to when they are online, cyber bullying etc. The children took part in some excellent discussions and created some very nice posters.
The winners received some very nice pen drives that they can use to show off their excellent computing skills.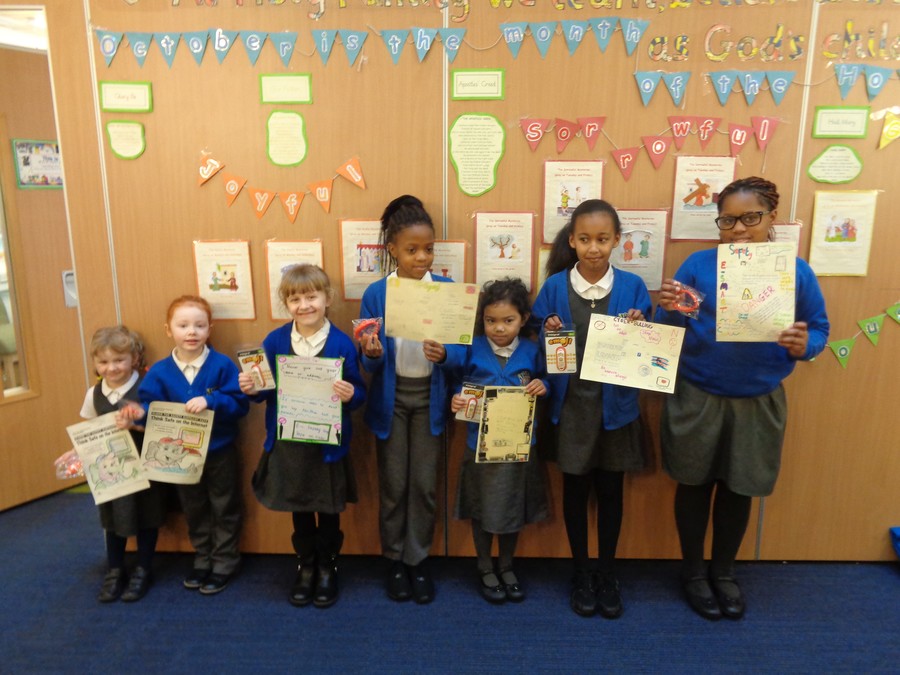 This week, we have started our new 'Daily Mile' club. Each morning break time the children, whilst supervised (or even joined!) by a teacher will run 5 laps of the playground in order to build up to running a mile, daily. It has been proven that children who run outdoors have a greater attention span and can concentrate on their work better. We look forward to teaching lots of children who are concentrating over the next few weeks! Children in any class can join in, and each day we have seen more and more children running with us!
Thank you to everyone who attended our school Book Fair in November. It was fantastic to see so many children excited about reading and choosing new books! With your help we raised £390 to spend on books for school. Thank you for your continued support.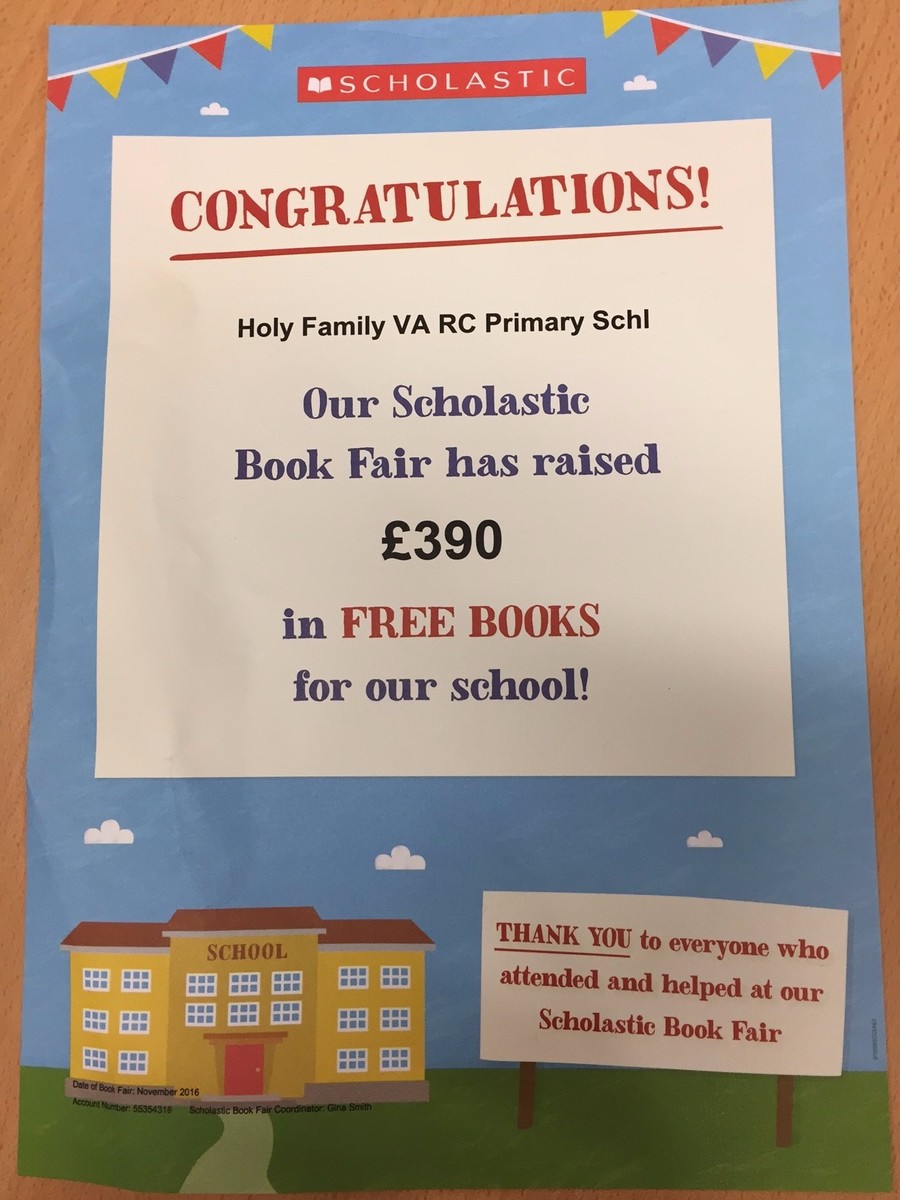 As part of the Year of mercy, we have raised money for CAFOD's 'Brighten Up this Harvest'. Each child has paid a pound and has worn as many bright colours as possible for the cause. This cause is to raise money for families in Bolivia (the poorest country in South America - with the highest level of malnutrition) who are struggling to grow food.
The children had a great Zulu day
Latest School Events
School Open

05

Sep

2017