Today (Tuesday 14th November) has been a very exciting day! We were very happy to welcome Katie Thistleton from CBBC to our school library opening. Katie held an assembly for the whole school and answered lots of our questions before cutting the ribbon and officially declaring our library opening! The children were in awe of Katie and definitely took on board what she had to say about the importance of reading. Thank you so much Katie for coming to our school!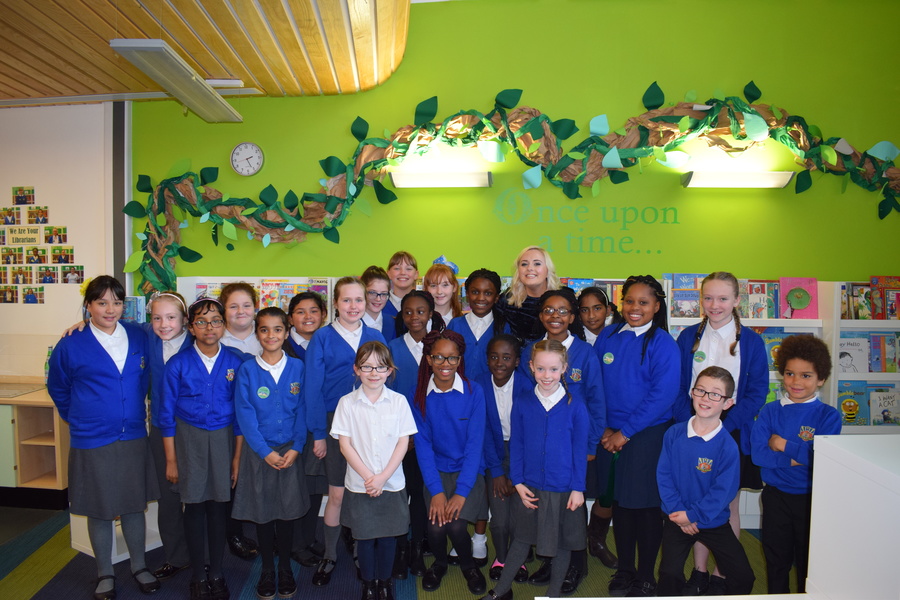 Celebration Assembly Friday 20th October 2017
Today, our year five and six rugby team took part in their first tag rugby tournament of the season. We finished second in our group, winning one match and drawing two. What is particularly impressive is that this group of players had never played rugby before and should be really proud of their achievements!
Parents Multi Faith Open Morning Wednesday 18th October 2017
Another busy week at Holy Family
Today we have taken part in CAFOD's worldwide fundraiser to help build a brighter world which is free from poverty. Have a look at how the children came into school to 'BRIGHTEN UP this harvest'.
Watch some of our pupils featured on the BBC Breakfast show this morning. We are so proud of how confident they were in front of the cameras- and doesn't our library look lovely!
We are delighted to receive the Leading Parent Partnership Award (LPPA) for a second time. Thanks to all children, staff and parents who support us. And a big thanks to Miss Barlow for all her hard work. Here is the report:
We are proud to be starting a programme led by the English Speaking Board (ESB), with every child at Holy Family. ESB's mission is, 'to promote clear, effective communication at all levels by providing high quality assessments, training and services in the UK and around the world, recognising and encouraging the potential of all.' Our aim is to help our children at Holy Family with communication, self-confidence and awareness.
In the Early Years, children will be assessed on listening and attention, understanding and speaking. To be awarded Early Steps Badge 1, the children have to complete 3 sections: 'Hello and Goodbye'. 'Join in the Game' and 'Join in the Story'. Miss Barlow and Mr Rea will be able to support them and the assessment will be completed in small groups.
Children in Year 1 are encouraged to become more independent, in order to gain their second badge. For Early Steps Badge 2, the children have to complete 'Joining the Game;. Circle Time - speaking by heart', 'Circle Time - talking about something special' and Interacting with Others'. Children in Year 2, will begin, 'Junior Introductory'. This qualification is split into 4 sections: 'Talk about something special' (2 minutes), 'Speaking by Heart (1 minute), 'Reading Aloud' (1 minute) and 'Listening and responding.
Once the children are in KS2, they will have four new award levels to complete - one for each year band. These are 'Junior 1 - Year 3'; 'Junior 2 - Year 4'; 'Junior 3 - Year 5'; and 'Junior Medallion (Level 1) - Year 6'. To achieve these qualifications, the children must for each complete a graded examination, which comprises of: a presentation (3 minutes), reciting a poem or prose, reading aloud (2 minutes) and a questions and discussion section. Our aim is that every child will undertake these qualifications and succeed. The exams are undertaken in a relaxed manner with an assessor from ESB and a few children from their year band. There will also be a Debating Club after school for year 5 and 6 children.
Overall, ESB is a fantastic opportunity for our children to develop their own confidence when speaking in front of an audience - a skill which we all know is important for future aspirations, such as job interviews. As well as this, the children will be able to respond well to questions in a clear and concise way, allowing them to express their own opinions clearly. All in all, ESB is a stepping stone to allowing our children to achieve even more later in their lives.
We are an Outstanding Catholic Primary School
Huge Congratulations to all the children who graduated from the University of Salford on 13th July and many thanks to the Children's University for providing this opportunity for the children of Holy Family. Many thanks also to the parents, grandparents and carers who attended what was a proud morning and hopefully this will be the first of many Graduation Days for our fantastic school.
As a celebration of the month of May and to remember Mary, Our Mother, the children held a service for the Crowning of Our Lady. It was a lovely afternoon and the statue of Mary in our garden is now blossoming.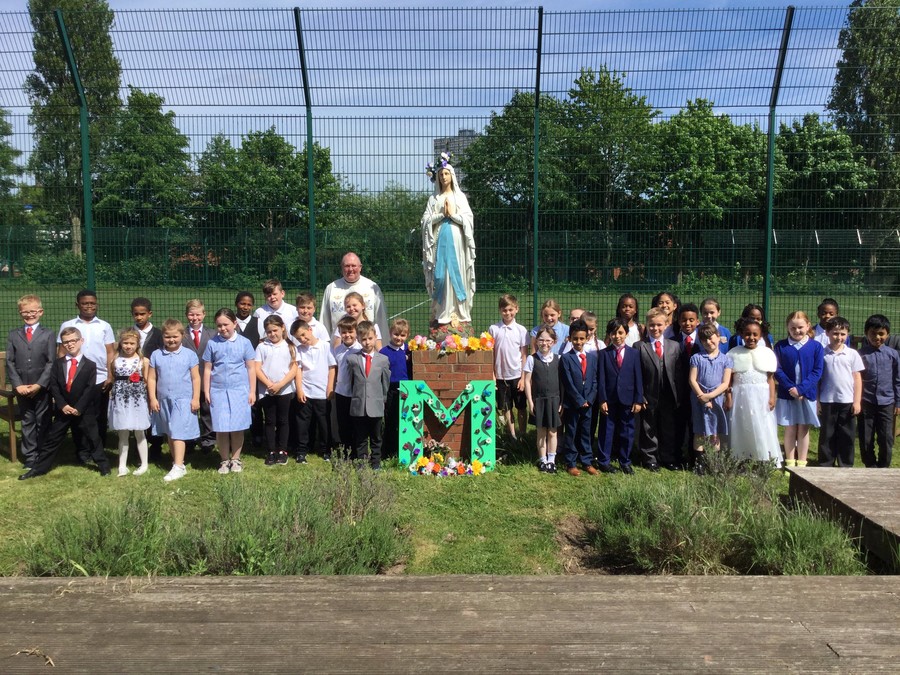 This week, we have started our new 'Daily Mile' club. Each morning break time the children, whilst supervised (or even joined!) by a teacher will run 5 laps of the playground in order to build up to running a mile, daily. It has been proven that children who run outdoors have a greater attention span and can concentrate on their work better. We look forward to teaching lots of children who are concentrating over the next few weeks! Children in any class can join in, and each day we have seen more and more children running with us!
Latest School Events
School Reopens

05

Sep

2018