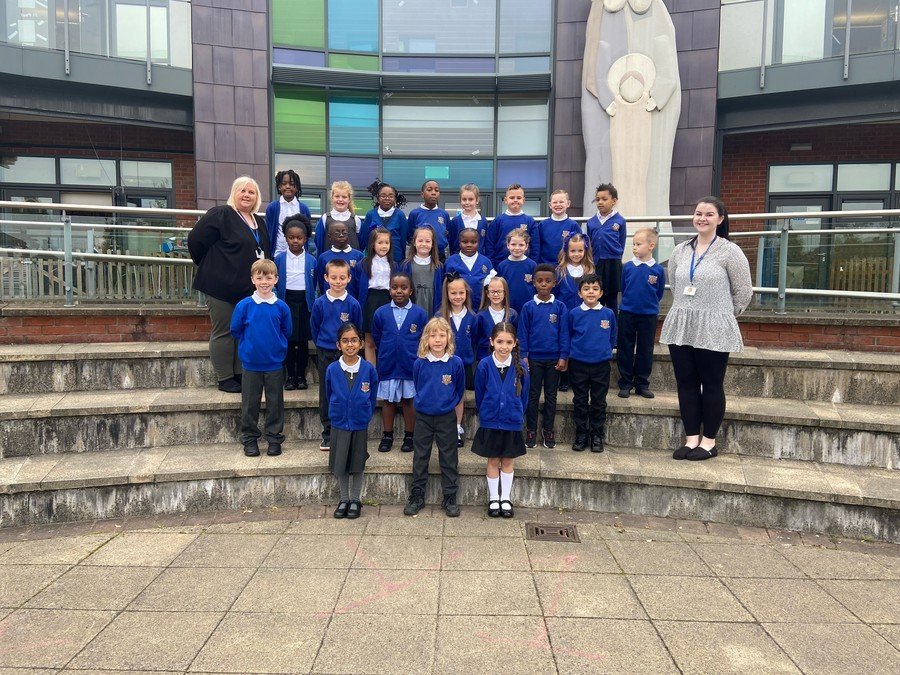 International Mother Language Day
Year 3 recorded an assembly for the rest of the school to watch, to teach everyone about International Mother Language Day. Article 30 states that every child has the right to learn and use the language, customs and religion of their family.
To celebrate the feast of the Epiphany, the children thought about what gift they would have given to baby Jesus if they had been invited to meet Him 2000 years ago. After designing their gifts, they placed them in a basket around the altar and offered their love to Jesus.
Year 3 participated in Mr Bailey's Santa Dash this week. Well done to Michal for completing the course in the quickest time!
On Friday 26th November, parents were invited into school for a morning of advent crafts, and also to participate in our prayer stations in the hall. The children and their parents completed a series of activities which all centered around preparing for the birth of Jesus Christ.
For our second science topic of the Autumn term, Year 3 have been learning all about light. They have been looking at shadows, different types of materials (opaque, translucent, and transparent), and reflections.
To raise money for Year 1's class charity (CAFOD), the children wore green and donated £1. We also went on a climate walk around school and identified things that we are doing well (like not having litter) and some things we can improve on (like turning lights off in empty rooms). Year 3 then split up into two groups- those that walk to school and those who come via car, to see the difference.
Rights and Diversity Week
Year 3 spent some time each day this week celebrating the rights that we have as citizens of the United Kingdom, and the diversity that we have within our country, and the world.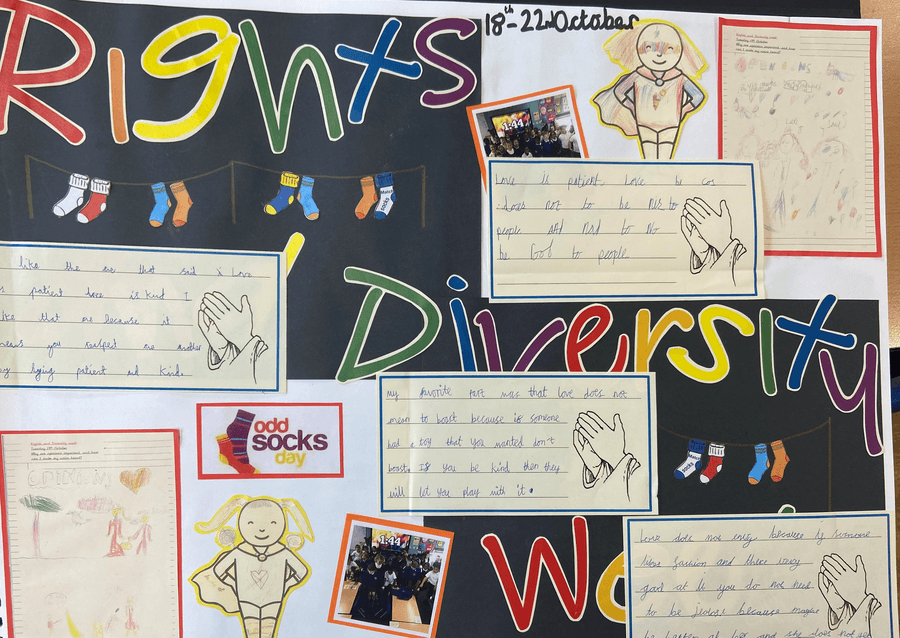 To conclude our history topic (The Victorians & Industrial Revolution), Year 3 visited Salford Museum and Art Gallery to experience a day as a Victorian child. We even got to make a short trip to Peel Park on our lunch break!
During Black History Month (October), Year 3 studied the life of Harriet Tubman. Harriet Tubman was a slave who successfully escaped, and was brave enough to return to the South multiple times after her escape, in order to aid other slaves in their escape. Harriet successfully helped over 70 slaves to reach freedom in the state of Pennsylvania.
To celebrate the month of Our Lady (October), Year 3 delivered a beautiful assembly on the importance of the Rosary, and gave their thanks for their own mums.
Year 3 enjoyed getting a chance to compete for their houses in sports day at the start of term, as we unfortunately had to miss it in the summer of Year 2. Great effort everyone!
For our Autumn Art topic, Year 3 looked at the life and work of Laurence Stephen Lowry. We then practiced our sketching and shading skills before completing a piece of work in the style of Lowry.
Year 3 Recommended Reading
Refugee Action help people who've survived some of the world's worst regimes. They get them the basic support they need to live again with dignity. Then they help them build safe, happy and productive lives in the UK.
Their vision is that refugees and people seeking asylum will be welcome in the UK. They will get justice, live free of poverty and be able to successfully rebuild their lives.
Regardless of how people seeking safety arrive in the UK, their journey to a safe, productive life is not over. So many challenges face refugees and people seeking asylum right here in the UK – and that's why Refugee Action exist.