The curriculum at Holy Family has been carefully designed for our children. Everything we do is rooted in our Faith, this moral purpose runs through the core of our topics. Using the National Curriculum, our staff have carefully designed and crafted the topics that our pupils learn to ensure that they are engaging and purposeful. Where possible we have used our locality: Lowry, the ship canal, Worsley woods and we have tried to embrace some of the cultural heritage of the community we serve: the Benin Kingdom. Our topics feature a moral focus: Civil Rights, Nelson Mandela, Martin Luther King, Slavery, this supports the spiritual, moral, social and cultural learning and helps prepare our children to show a social responsibility as they progress through their school career.
Lessons have been carefully planned and sequenced, to build on knowledge (using knowledge organisers) and to develop conceptual understanding. We are ambitious that there are no barriers to achievement at Holy Family. Teacher subject knowledge has been a focus, and knowledge organisers have helped to develop this. Our lessons follow a 'Do it, Twist it, deepen it' format to enable pupils to develop a deep understanding and knowledge weeks throughout the school year allow our children to revisit topics to secure knowledge. The 'Twist it' component of our lessons allows pupils to address misconceptions and think about aspects of learning from different perspectives.
All topics are accompanied by a high quality reading text, which supports the teaching of English and reading. Reading remains at the heart of everything we do here at Holy Family. High expectations underpin our ethos at Holy Family and the impact of our intention is sustained high pupil outcomes, year on year.
Our children are encouraged to work with a growth mindset at all times and work collaboratively to develop key skills in their learning: team working, reflective learning, effective participating, self-managing , resourceful thinking and independent enquiry.
We ask our children to think about their own learning and limits through metacognition, meta walks and using our fictional pupil, Blodwyn. This deepens children's understanding of their own capacity and helps them overcome any barriers they may face day to day.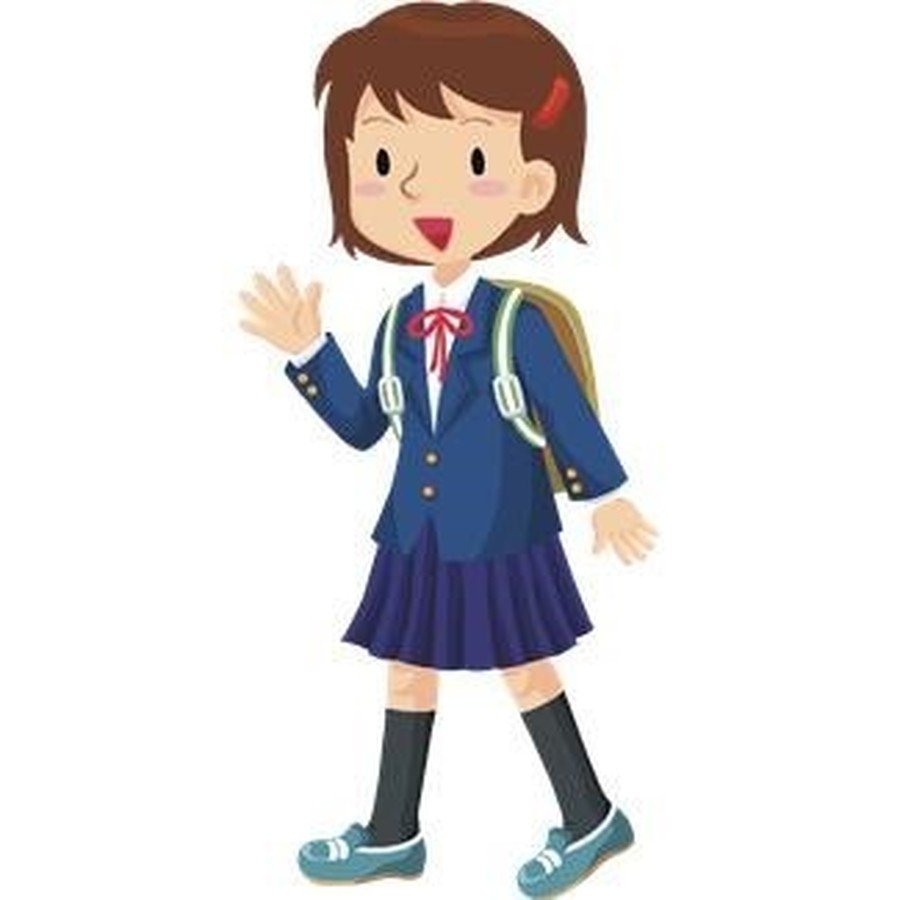 READING
We pride ourselves on effectively teaching our pupils a range of reading skills which will enable them to love reading throughout their lives, as well as using it as a tool to enhance their learning.
We follow Letters and Sounds for the teaching of phonics in Early Years and Key Stage 1 but we compliment it with the use of Jolly Phonics to engage the children.
We use Oxford Reading Tree as our main reading scheme but we also use a range of other materials to bring breadth to our reading curriculum.
WE WANT OUR CHILDREN TO BE HAPPY, ENTHUSIASTIC AND COMMITTED LEARNERS.
We encourage and stimulate the best possible progress and the highest attainment for all our pupils. Our curriculum build's on pupils' strengths, interests and experiences and develops children's confidence in their capacity to learn and work independently and collaboratively.
WE WANT TO EQUIP OUR CHILDREN WITH ESSENTIAL SKILLS FOR LEARNING AND LIVING WELL.
We place great importance on the skills of literacy, numeracy, computing and problem-solving. We promote skills that help our learners to improve their own learning and performance and that help them to work well with others. (See seperate section below).
WE WANT EVERYONE IN OUR SCHOOL COMMUNITY TO BE HAPPY AND HEALTHY.
We place a high priority on developing pupils' physical skills, self-esteem and emotional well-being. We encourage them to recognise the importance of pursuing a healthy lifestyle and keeping themselves and others safe. We promote happy, effective relationships that are based on respect for themselves and for others.
WE WANT TO PROMOTE OUR PUPILS' SENSE OF IDENTITY.
We do this through teaching knowledge and understanding of the spiritual, moral, social and cultural heritages of Britain's diverse society and of the local, national, European, Commonwealth and global dimensions of pupil's lives. We want everyone in our school to understand and appreciate their own and different beliefs and cultures, and how these influence our communities.
WE WANT OUR CHILDREN TO BE REFLECTIVE, EXPRESSIVE, INDEPENDENT AND APPRECIATIVE.
We provide rich and varied contexts for pupils to acquire, develop and apply a broad range of knowledge, understanding and skills. Doing so enables our pupils to think creatively and critically, to solve problems and to make a difference for the better.
WE WANT TO PREPARE OUR PUPILS FOR THE OPPORTUNITIES, RESPONSIBILITIES AND EXPERIENCES OF LIFE.
As a Roman Catholic school we promote pupils' spiritual, moral, social and cultural development and, in particular, the differences between right and wrong, and that we have rights but also responsibilities. We base the choices we make on Christ's teachings and acting as witnesses to a loving God. We want everyone in our school to be responsible and caring citizens who make positive contributions to communities.
SKILLS
Our curriculum is a creative, skills-based curriculum.
Creativity = imaginative, purposeful activity + originality + with value
Core skills = communication + mathematics
Supporting skills = Computing + improving own learning and performance + working with others + problem-solving + working with others
Creativity is important so our children are really engaged in their learning: we want our English, Maths, RE and Creative Curriculum lessons to be inspiring, challenging, enjoyable and relevant to the pupils. Skills are needed so that our children can become effective, life-long learners and successful, happy citizens. The skills feature in all subjects; they are sometimes the primary objective of a lesson whilst at other times skills are developed more implicity.
COMMUNICATION
Communication is a two-way process. We communicate 'outwards' by speaking and writing, and we receive communication by listening and reading. In all our teaching and learning, we aim for our pupils to communicate orally to a high level, and so we place a lot of emphasis on all forms of speaking and listening, as well as reading and writing. In this increasingly information-based world, we also want our learners to evaluate information critically rather than believe everything they come across without questioning.
MATHEMATICS
Maths is a key skill. We all need to be able to perform simple mental maths skills; understand functions of a calculator and interpret the reults; read and question data we see in tables and graphs; tell the time... There are many areas of everyday life in which we use mathematical skills without realising. In addition to this, Maths, gives us the opprtunity to develop problem-solving skills and apply logistic and reasoning. We don't think it's acceptable for anyone to have poor numeracy skills and so we're constantly thinking about how to develop this core skill in our topics and not just in a Maths lesson. (It's worth remembering, too, that research shows the better a person's numeracy skills are, the more likely they are to earn more and manage their finances better!)
Computing
As well as dedicated Computing lessons, which form part of the statutory National Curriculum, there are may more lessons in which information and communication technology (ICT) is used as a 'vehicle' to learn in other areas. This might be as simple as using a maths game to practise times tables, or something more complex such as entering data from a PE lesson to compare performances.
IMPROVING OWN LEARNING AND PERFORMANCE
At Holy Family, we recognise that our children must be able to initiate, engage, persevere and reflect in all their learning. We want our pupils to be able to work independently without close supervision. We often, for example, incorporate independant research on a subject that they want to find out more about. Children then might present their findings to others.
WORKING WITH OTHERS
Working with others is a life-skill that will help to prepare our pupils for their future. Just like adults, children need to be able to cooperate and compromise, agree and sometimes constructively disagree, help others to learn and learn from others.
PROBLEM-SOLVING AND THINKING SKILLS
Another aim of our teaching is to build children's confidence to investigate and find solutions to problems and to think for themselves. There are many ways to build up skills in this area. For example, we might do this through lots of positive reinforcement and encouragement, teaching step-by-step problem-solving techniques, and indirectly by using role-play or other realistic problems to reach agreement.
Our aims and ethos complement fundamental British values of democracy, the rule of law, individual liberty and mutual respect and tolerance of those with different faiths and beliefs.
BRITISH VALUES
In June 2014, the Prime Minister emphasised the important role that British values can play in education. Further, how well a school promotes such values is now an aspect of Ofsted's inspection process.
Although in 2014-2015 this is something which is developing in its significance for schools, it is not something new at Holy Family Catholic Primary. British values are promoted in so much of what we do, not least during our school assemblies, Religious Education and Personal, Social and Health Education sessions. The values are integral to our mission statement which states 'As Holy Family we learn, believe and seek to make right choices as God's children.'
As well as actively promoting a life in witness to Christ's teaching and British vales, the opposite also applies: we would actively challenge pupils, staff or parents expressing opinions contrary to the basis of the moral teachings of our faith and fundamental British values, including'extremist' views. This is in line with our Sex and Relationship Education Policy.
The term 'British values' might be slightly misleading in that these values are integral to so many countries and faiths throughout the world - they differ in no way from the values of most western Eurpoean countries, for example.

BEING PART OF BRITAIN
As a school, we value and celebrate the diverse heritages of everybody at Holy Family. Alongside this, we value and celebrate being part of Britain. In general terms, this means that we celebrate a range of traditions and customs, for example, Christmas, Chinese New Year etc. We also value and celebrate national events, for example the Olympics, the Commonwealth Games and the birth of Prince George.
DEMOCRACY
Children, parents and staff have many opportunities for their voices to be heard at Holy Family Primary. Democracy is central to how we operate.
An obvious example is our School Council. The election of the School Council members reflects our British electoral system and demonstrates democracy in action: candidates make speeches, pupils consider characteristics important for an elected representative, pupils vote in secret using ballot boxes etc. Made up of two representatives from each class, the School Council meets regularly to discuss issues raised by the different classes. The council has its own budget and is able to genuinely effect change within the school; this year the council will be revamping and runnning our school library. The council are actively involved in supporting the running of the school eg. by meeting and greeting parents at their termly meetings with class teachers.
Other examples of 'pupil voice' are:
children agree their Class rules and the rights associated with these; all children contribute to the drawing up of the rules

children have the opportunity to nominate and vote for others to receive a certificate for great learning or choices

children are asked to respond and reflect on the teaching and learning displayed in their books and those of others

children nominate various charities to the School Council who then vote to decide the school charities which we support.
Pupils are always listened to by adults and are taught to listen carefully and with concern to each other, respecting the right of every individual to have their opinions and voices heard. We encourage pupils to take ownership of not only their school but also of their own learning and progress. This encourages a hightened sense of both personal and social responsibility and is demonstrated on a daily basis by our pupils.
RULES AND LAWS
The importance of rules and laws, whether they be those that govern our school or our country, are referred to and reinforced often, such as in assemblies and when reflecting on behaviour choices. At the start of the school year, each class discusses and sets its own Class rules, a set of principles that are clearly understood by all and seen to be necessary to ensure that every class member is able to learn in a safe and ordered environment.
Pupils are taught the value and reasons behind laws, that they govern and protect us, the responsibilities that this involves, and the consequences when laws are broken. These values are reinforced in different ways:
visits from authorities such as police and fire service

during Religious Education, when rules for particular faiths are thought about. We also teach children to see the similarities in the major faiths.

during other school subjects, where there is respect and appreciation for different rules - in a sports lesson, for example

INDIVIDUAL LIBERTY
Alongside rules and laws, we promote freedom of choice and the right to respecrfully express views and beliefs. Through the provision of a safe, supportive environment and empowering education, we provide boundaries for our young pupils to make choices safely; for example:
choices about what learning challenge or activity

choice to attend daily reflection and prayer sessions based on our Catholic faith

choices about how they record their learning

choices around the participation in extra-curricular activities
Our pupils are encouraged to know, understand and exercise their rights and personal freedoms and are taught how to exercise these safely, such as in our e-safety and PHSE lessons.
Journey in Love (SRE) programme
MUTUAL RESPECT AND TOLERANCE OF THOSE WITH DIFFERENT FAITHS AND BELIEFS
Holy Family Primary is in an area which is greatly culturally diverse and we are proud to promote and celebrate our different backgrounds and beliefs. Mutual respect is at the heart of our mission statement, ethos and aims.
Our pupils know and understand that it is expected and imperative that respect is shown to everyone, whatever differences we may have, and to everything, whether it is a school resource, a religious belief or whatever. children learn that their behaviour choices have an effect on their own rights and those of others. All members of the school community should treat each other with respect.
Specific examples of how we at Holy Family Catholic Primary enhance pupils understanding and respect for different faiths and beliefs are:
through Religious education, PHSE and other lessons where we might develop awareness and appreciation of other cultures - in English through fiction and in Art by considering culture from other parts of the world, for example

enjoying a depth of study during Multi-Faith Week, where sometimes we will celebrate and enjoy learning about the differences in countries and cultures around the world (whilst at other times we might consider groups or individuals who might be vulnerable in some way, such as those with mental health issues)
Sadly, no school can guarantee that there will never be instances which are contrary to these values. At Holy Family Catholic Primary, such instances are extremely rare. They are treated seriously in line with our school policies and procedures.
Please click on the links below for school overviews.
End of Year Expectation for Reception
End of Year Expectation for Year 1
End of Year Expectation for Year 2
End of Year Expectation for Year 3
End of Year Expectation for Year 4
End of Year Expectation for Year 5
End of Year Expectation for Year 6
To find out more information about the curriculum in your child's class you can visit their class page. Also, feel free to speak to your child's teacher.