Catholic Life of the school
It's that time again - to brighten up for harvest. Today we took part in the CAFOD fundraiser to help communities that are in need and are trying to lift themselves out of poverty.
Millions of families around the world do not have enough food and children miss out on school. We supported this by donating £1 and wore the brightest clothes that we could find! Thank you to our children and parents for their support!
Father Frankie came to talk to us about a charity that he works very close with. This charity is called 'Mary's Meals'. This charity believes that 'every child should receive one daily meal in their place of education'. It would cost just £14 to feed one child for a whole year! This is something that we at Holy Family wanted to get involved with and so the Faith Leaders designed some fundraising activities. They thought of 'how many sweets in the jar?' and 'guess the name of the unicorn'. In one week they had raised £129 for Mary's Meals. Well done to the Faith Leaders and thank you to all who got involved!
Here is a picture of the two lucky ladies who won!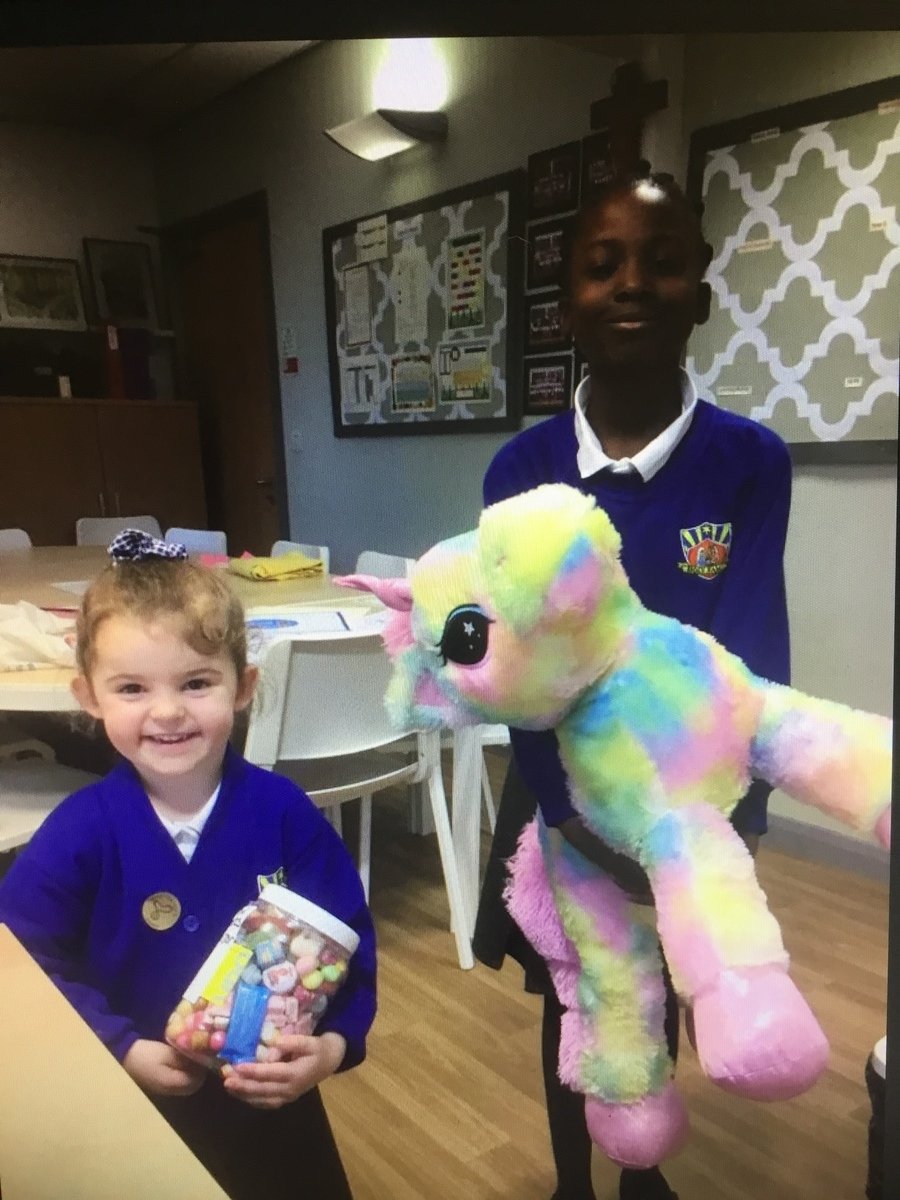 Another prayerful session had by all of Key Stage 2 today!
The children were incredibly respectful and enjoyed the quiet time reflecting on their families, their actions and behaviours.
The Faith Leaders joined forces to create our new and improved school prayer. We are very proud of the children and what they have achieved in the creation of this prayer - We think it sums up our school brilliantly! Thank you Faith Leaders!
Our School Prayer
Holy Family school is a place where love, hope and success thrive each day. With God, we learn to love ourselves, each other and our families. Our parish community and actions brighten up our day and help us to be like Jesus and our Mother Mary. We ask you Lord to stay with us on our journey as we learn, believe and seek to make the right choices as God's children in our Holy Family School. Amen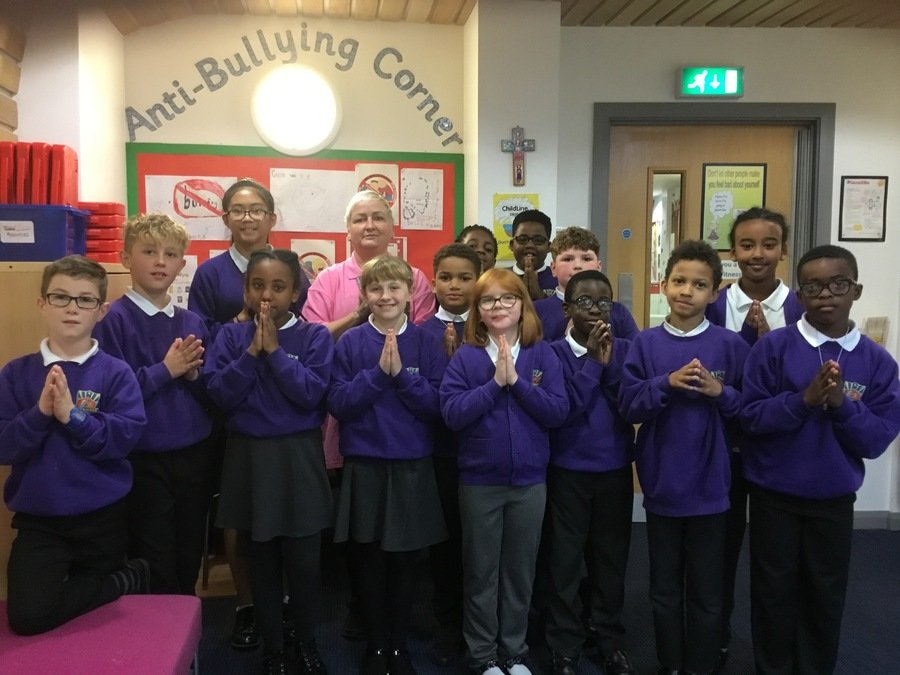 Key Stage 2 enjoyed some quiet time reflecting on their lives, their behaviours and reminding themselves that we are to be role models to others. A lovely time at prayer stations
Year 6 celebrated the end of the year with a calming and well considered mass, every member of the class had some involvement in the way the mass was organised, from the readings and hymns that were chosen, what they decided to offer up to the layout of the classroom. It was beautiful and even the parishioners enjoyed themselves and joined us for tea and biscuits afterwards.
Year 4 did their first assembly of the year on Democracy, including some thoughts about Articles 13 and 14 of our Unicef rights. We reflected on the need to choose to elect leaders who reflect our Christian values such as kindness, care for the poor and love for our neighbours.