Year 6 Recommended Reading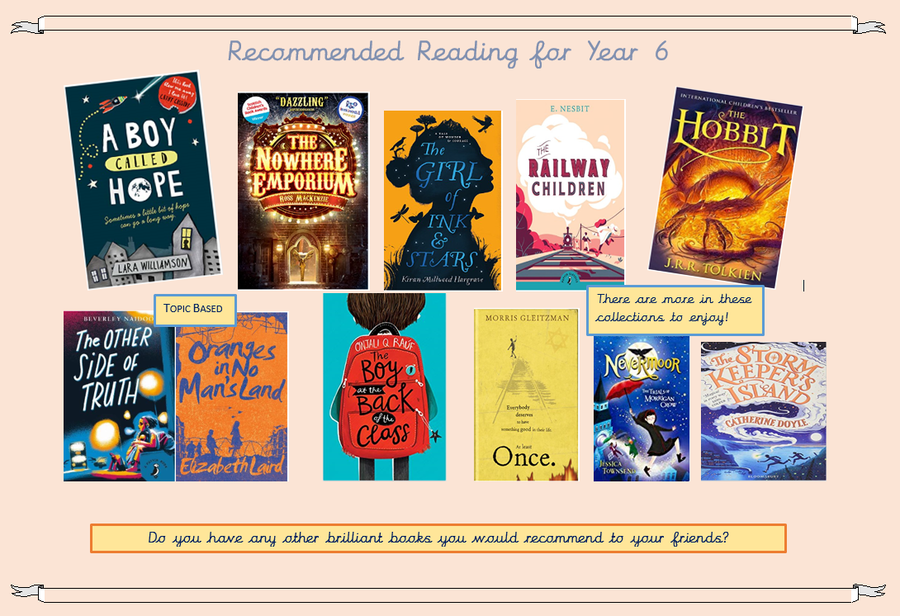 Year 6 Class Charity
The Good Life Orphanage was founded by Kevin and Mary Maguire following a family trip to Kenya. They are an inspirational couple who we look forward to supporting this year.
Our Class Assembly
We were privileged to start with the first class assembly of the school year and it was wonderful to have the rest of the school and parents to watch too! As September is Mary's birthday we highlighted her story and what she means to us.
Roald Dahl Day
We enjoyed a spot of dress up (teachers too!) for Roald Dahl Day. We learnt more about the fabulous children's author, and created our own characters and created a story about them.
Mary's Birthday
Happy Birthday Mary! As a class, we said a Hail Mary and reflected on our Mother Mary and her journey in life. We wrote birthday messages, prayer cards and our own prayers to Mary to give thanks for listening to us.